Reflecting on Communication Competency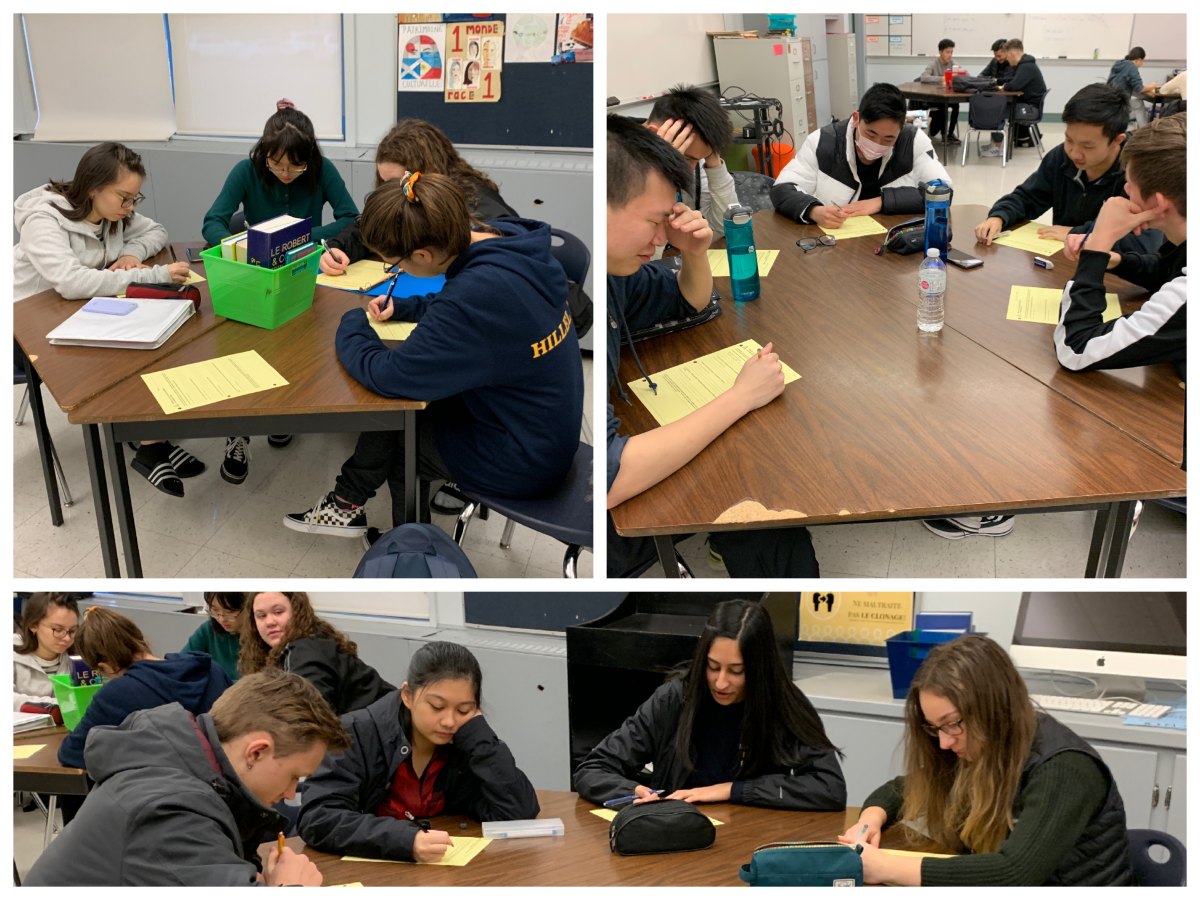 Mme. Mainville's students took some time out to reflect.  Having just completed Literacy Circles, students took time to think about where they currently fit within the Communication Competency.  This is not a static process.  Students also use this reflective excercise as an opportunity to do some short term goal setting and action planning to improve skills they see that are in need of growth.  As the next unit involves a great deal of oral participation, this students will be able to act on their planning very soon.
From Mme. Mainville: We just finished lit circles and are getting for a role play summative assessment where students in role from a character in their book will be having a spontaneous recorded conversation with another character from a different book to discuss their relationship problems. (Unit inquiry:  Why do relationships fail?). The reflection is meant for them to identify what they are doing well and what they still need to work on before the final assessment.
Updated: Thursday, December 2, 2021